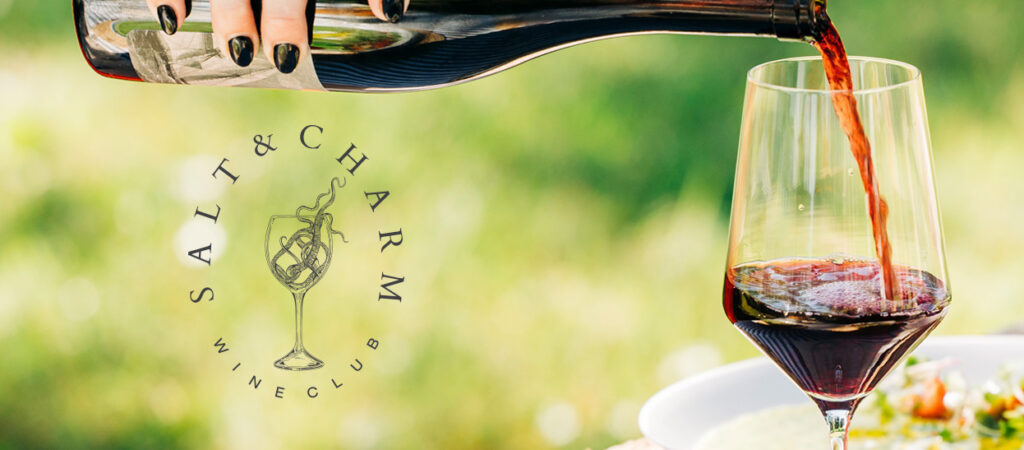 Salt + Charm Wine Club
We have tasted SO many wines to curate the best of the best for our wine club members! (It's such a hard job but we are ON IT) Choose your club level and we will deliver your box right to your door every month along with tasting notes and recipe ideas to pair with your wines. All club members will also receive 10% off on additional bottles you can add to your delivery or come in and choose from our stock at the Salt and Charm Kitchen!
The Everyday Subscription
Starts at $45/mo
The Everyday Subscription is for you if you enjoy a glass of wine after a freakishly long work day but don't really care about getting fancy pants with what you're drinking. These are fantastic wines at a great price that you are going to LOVE!
The Special Occasion Subscription
Starts at $75/mo
The Special Occasion Subscription is for you if you are ready to expand your palate, impress your friends at supper club or are ready for something a little bit different than you can pick up at your corner grocery store.
The Collector Subscription
Starts at $150/mo
The Collector Subscription is for you if you are looking for ultra-premium, high quality wines and access to hard-to-find wines from winemakers at the pinnacle of their craft.
*Wine Club delivery is for local Wilmington and surrounding areas only.
Your first and subsequent shipments will be billed on the 1st of every month and delivered the first Thursday of every month. An adult age 21+ must sign for delivery.